ROOTS
---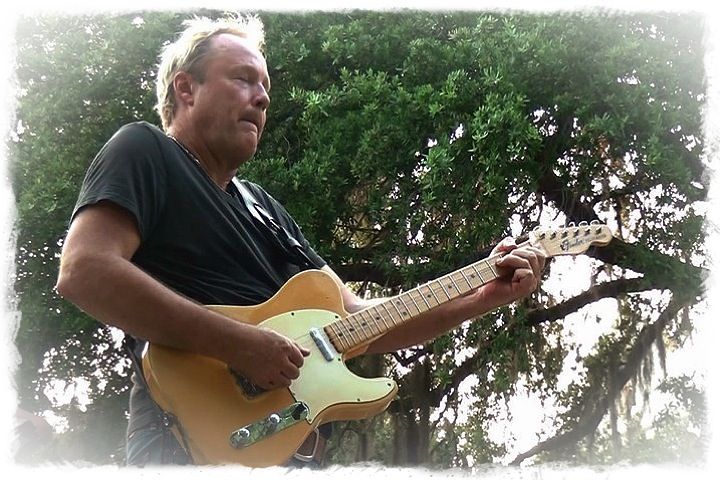 Hailing from the heartland of where it all started for the original "Swampers", Phil Swindle was born in Muscle Shoals, Alabama.
Weaned on music performed by Musicians Hall of Fame session players Barry Beckett, Roger Hawkins, David Hood, Jimmy Johnson, Pete Carr, Spooner Oldham, and Clayton Ivey, Phil was drawn like a moth to a flame.  Incendiary artists like Wilson Pickett, Aretha Franklin, The Staples, Boz Scaggs, Clarence Carter, King Curtis, and Duane Allman, were simply fuel for the fire.  
Phil was given his first guitar by his mother Dottie at age 12, but he attributes his deep blues and slide guitar influences to his older brother Marty, who introduced him to delta blues greats like Johnny Shines, Robert Johnson, Furry Lewis, Earl Hooker, Son House, Muddy Waters, and Howlin' Wolf.   
Even as a young boy he grasped the essentials of rhythm, dynamics, and the key component…emotion. 
"Music strikes a deep chord in all of us."  "It's about emotional conveyance. If no one feels what you're playing, you've already missed the train."
Phil has enjoyed the privilege of performing with members of the Allman Brothers Band, Lynyrd Skynyrd, Derek Trucks, Wet Willie, Marshall Tucker Band, Atlanta Rhythm Section, and the Rossington Collins Band. He loves recording, performing festivals, and benefit concerts where musicians improvise, jam, and create music in the moment. 
ART OF SOUL is a groundbreaking anthology of original material written, produced, and arranged by Phil. The record showcases Grammy nominee and Georgia Music Hall of Fame Member, singer/songwriter, Jimmy Hall, who inducted into the Alabama Music Hall of Fame in 2016.
"To hear Jimmy Hall sing is an inspirational experience. He evokes deep emotion and raw power simultaneously. His voice is an open channel that flows through a very real spiritual conduit." ~ Phil Swindle
On "Art of Soul" Jimmy contributes incendiary vocal performance, acoustic and amplified harmonica, and tenor saxophone. Jimmy also tours the world as front vocalist for Jeff Beck. For more information visit: www.JimmyHall.com or www.JeffBeck.com.
Also performing on this record are MCA recording artists, drummer Derek Hess and bassist Timmy Lindsey. The record also features trumpeter Leland Kornegay, tenor saxophonist, Rick "Hurricane" Johnson, Hammond B3 organist and Atlantic Records songwriter Barry Rapp from the Henry Paul Band, bassist Tommy Gilstrap, pianists Gary Ross and Steve Perez, and veteran Capricorn Records percussionist Woody Pernell. 
Stream Art of Soul on Amazon using this link: STREAM - Art of Soul. Also available on iTunes, Amazon, and Spotify for Mp3 download or streaming.
~ Get on the train. Turn on to Art of Soul and let it sink in deep. ~   
www.philswindle.com  2017 Phil Swindle.  All rights reserved